Somewhere West of Denver

by

Chuck Donaldson

16 Years

on the Web
Updates? Not often. Most of the stuff I like is not repeatable due to mergers and time.
The Collections
BNSF Needles Sub

BNSF Seligman Sub

Cajon Pass

Spokane, Portland and Seattle Alcos

on the Western Pacific

Western Pacific F Units

Silver, Orange and Green Units on the WP

Tehachapi

Abo Canyon, New Mexico

Copper Basin RR, Arizona

The Columbia River Gorge

Pacific Northwest - Oregon, Washington, Idaho

Eastern Oregon on the UP

Cima Hill, California on the UP

Palisade Canyon, Nevada on the UP

Coal in Western Colorado

on UP's Craig Branch

Soldier Summit - 1996

Tennessee Pass 1975

Rio Grande Collection

East of Tucson on the Sunset Route

Weber and Echo Canyons, Utah

Steins, New Mexico on the Sunset Route

Southern Pacific

Dome Valley, East of Yuma, AZ

West of Yuma on the Sunset Route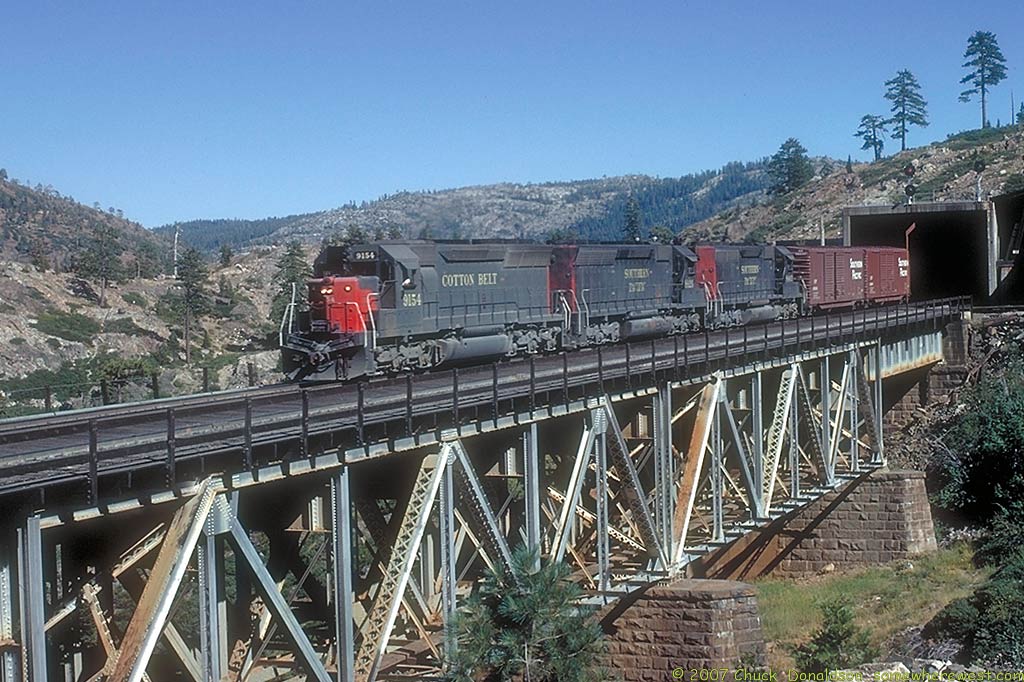 Shed 10, Donner Pass 1970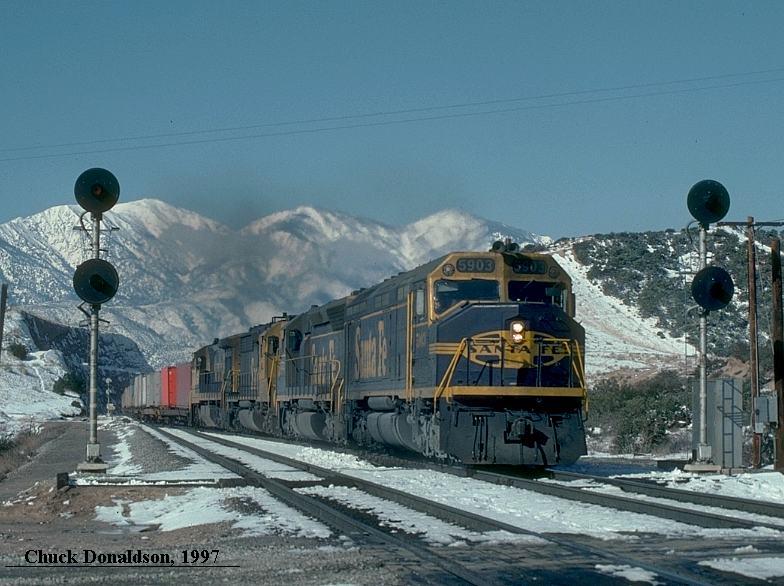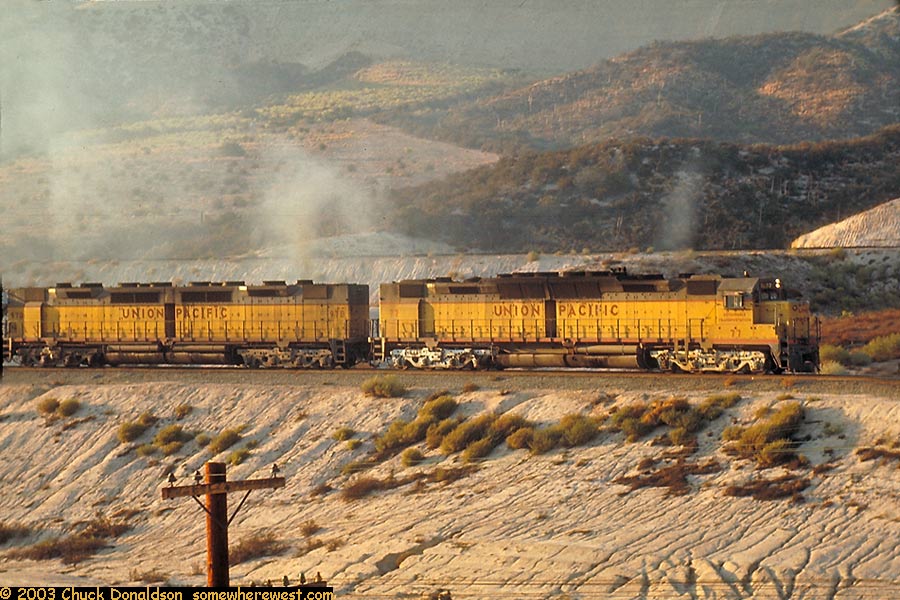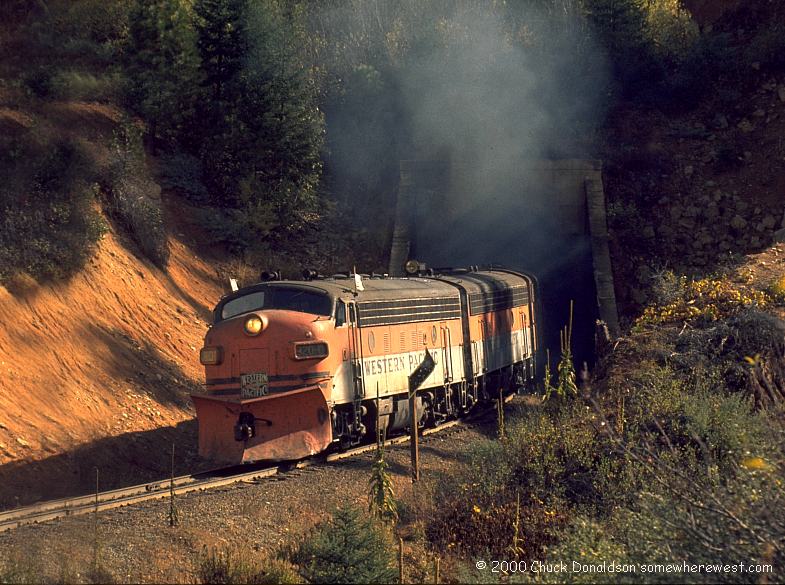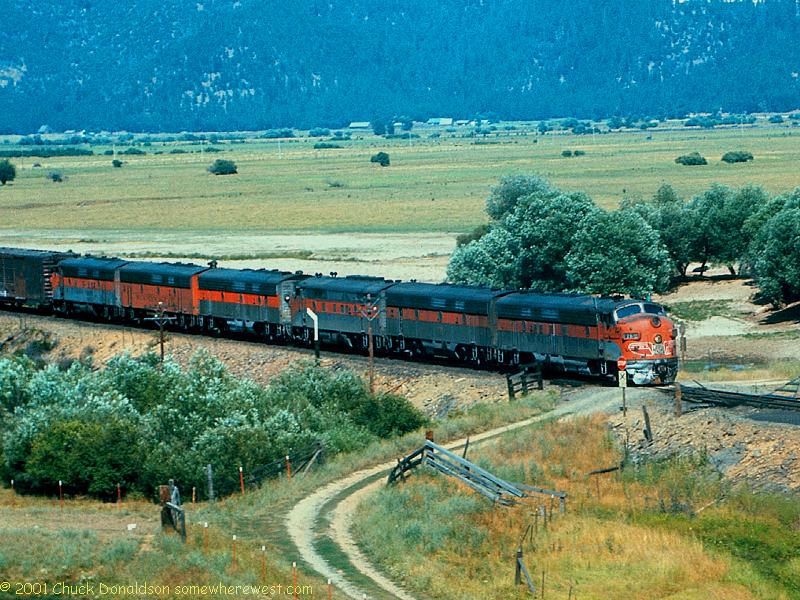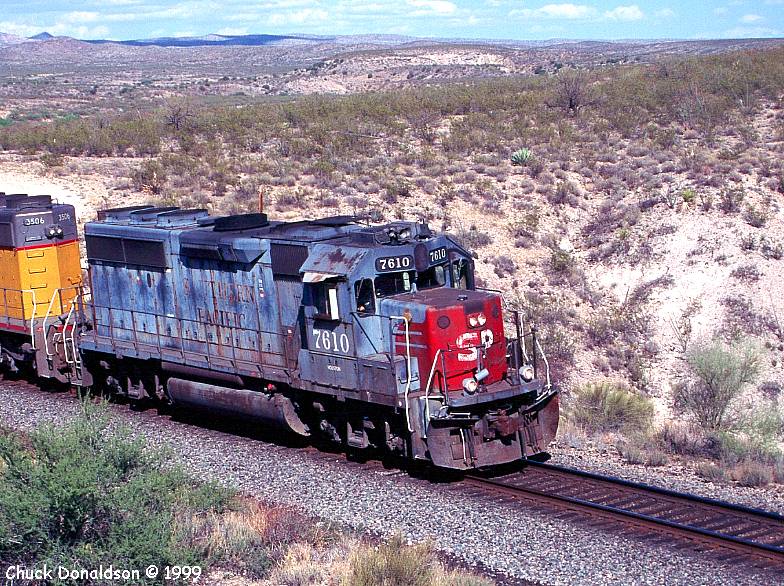 Updates?
The best, or at least the most interesting, photos on this site are those that I took back when orange WP units and BN merger locos rulled the Feather River Canyon, when Santa Fe and Union Pacific ruled Cajon and Tehachapi and when SP was king of the West. There are host of excellent photographers out there today taking excellent pictures. Kit Courtner's Lunar Light Photography comes to mind. The galleries below contain the best of my work. I'll add a few current photos from time to time, but they are essentially static. Please look and enjoy, most of the scenes can't be repeated.